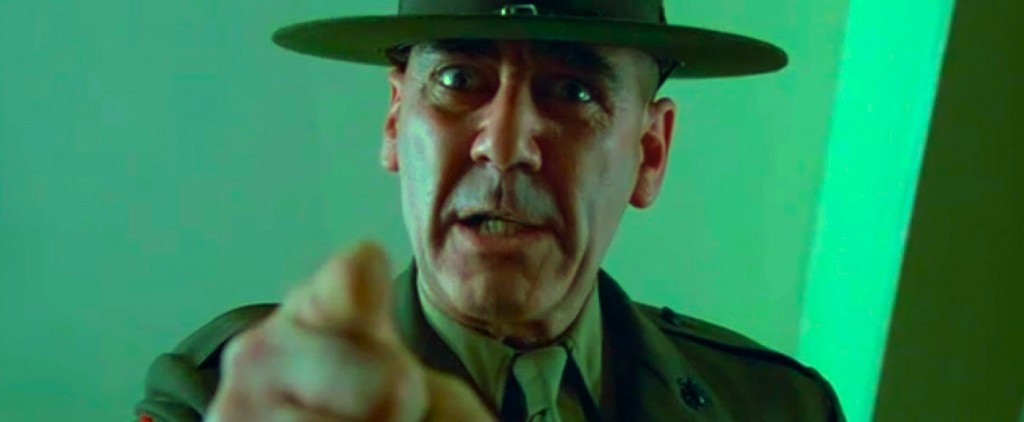 Jeudi 5 Janvier, le /tmp/lab invitait Christine Guinebretière pour nous parler
du projet Cradle to Cradle. Christine Guinebretière est co-fondatrice de la
société EPEA Paris et d'Integral Vision :
http://www.epeaparis.fr/
http://www.integralvision.fr/
Cette conférence a troublé certains d'entre nous, membres du /tmp/lab à la fois
dans le traitement du sujet mais aussi sur le sujet C2C lui même.
Dès le début de sa présentation CG fait référence à la théorie "Spiral
Dinamics®" par Don Beck "pour comprendre comment le développement durable a
émergé […] et où s'inscrit C2C". Précisons ici que Don Beck est consultant en
management et que Spiral Dynamics® est "The theory that Explains Everything"
comme indiqué sur le site officiel (http://www.spiraldynamics.com/). Après
quelques recherches succinctes [1], nous pouvons apparenter cette théorie à la
mémétique et s'étant fondée historiquement sur une orientation politique
néo-conservatrice aux États-Unis [2].
Nous poursuivons la conférence et CG affiche sur la fameuse spirale quelques
drapeaux dont le français, qui se trouve dans le "mème orange" : "Le monde comme
un grand marché offrant ressources et opportunités". CG précise lorsque
quelqu'un exprime son embarras : "c'est quelque-chose qui a été mesuré, la façon
dont on se parle les uns les autres (en France donc) est encore beaucoup dans
l'argumentaire et peu dans la pluralité". Disons que cette remarque fut le point
de départ d'une sorte d'embarras de type récursif, dans cette salle remplie
majoritairement de français, qui étaient tentés justement par une première
intervention mais contraints à ne pas argumenter de peur d'être classé "orange".
Faisons une parenthèse en visitant la page de l'équipe de ECEA Paris
(http://www.epeaparis.fr/epeaparis/equipe/): Christine Guinebretière –
Directrice EPEA Paris. Experte en Cradle to Cradle™ (gestion de projets,
formations, conférences), en intelligence collective et en Holacratie. Un mot
nouveau : Holacratie. De nouveau une petite recherche pour comprendre que c'est
un mode de gouvernance né aux États Unis http://www.holacracy.org/) qui
s'inspire des "méthodes agiles fondées dans le monde du développement
informatique mais appliquée intégralement" à l'entreprise pour faire émerger son
intelligence collective. Holacracy tente sur le site officiel de gommer un
rapprochement avec la sociocratie, autre mode de gouvernance s'opposant
clairement à la démocratie.
Notez que nous n'avons toujours pas parlé de C2C mais les fondements
idéologiques nous semblent plus clairs à postériori.
Parlons donc maintenant du sujet : Cradle to cradle.
Ce "mouvement" nous propose de continuer à consommer en quantité en rêvant d'un
découplage entre consommation et effets écologique : consommer autant sans faire
de dégâts.
Celà nous semble impossible mais en plus :
1/ Cette sorte d'optimisation écologique est un domaine technique qui se fait à
l'exclusion des citoyens et de l'économie, qui sont maintenus dans le flux
consumériste et productiviste (pub, rendement financier etc.) – donc tout
progrès est compensé par "l'effet rebond" (c'est-à-dire que les gains en terme
de consommation moins polluante sont effacés par plus de consommation).
2/ l'optimisation écologique se fait sur la base de la définition d'une
"fonction" de l'objet/service considéré, sans aucunement tenir compte de la
dimension sociale – par exemple la voiture électrique ou hybride c'est peut-être
super mais ce qui est sûr est que c'est hors de prix.
3/ la dite optimisation n'est généralement accessible qu'aux grosses
entreprises, vu le coût, et peut donc être utilisé comme une "barrière de
marché", pour exclure des alternatives qui seraient parfois peut-être plus
vertes (exemple les voitures bardées d'électronique qui consomment 5 l au 100
contre la voiture de base simple qui consomme peut-être 6 litres mais est
facilement réparable) – ça s'applique en particulier dans les pays du sud.
Exemple encore les OGM peut-être bons contre la sécheresse mais hors de prix
(sans compter le risque écologique)
Pour certains d'entre nous du /tmp/lab, cette invitation était une erreur. Les
idées induites par ce projet sont clairement à l'inverse de la notion de Hack :
rien dans les modes de gouvernances n'est remis en question, il est toujours
question d'optimisation mais rien ne prouve actuellement qu'elle soit écologique
plutôt que marketing. Il est difficile de croire que toutes ces techniques
managériales ™ et ® aient une quelconque motivation à produire du bien commun.
Pourtant ce grand écart idéologique peux prendre son sens (bien malgré les mises
en gardes de CG quant à nos tendances polémiques) si nous précisons nos positions :
-Nous ne nous satisferons pas de discours simplificateurs sur l'écologie.
-Nous ne sommes pas dupes des finalités de ces techniques de managements :
contourner le droit du travail et manipuler les personnes de bonnes volontés.
-Nous souhaitons aux entrepreneurs respectant leurs projets et équipes, de ne pas perdre leur temps avec ces intermédiaires, facilitateurs, coach et gurus de pacotille pour aborder sereinement la complexité du phénomène humain.
[1] http://fr.wikipedia.org/wiki/M%C3%A9m%C3%A9tique
[2] http://www.integralworld.net/carlson.html#4